QUALITY BESPOKE BOAT COVERS-PRAM HOOD TYPE. ALL TYPES OF COVERS FOR NARROW BOATS
QUALITY BESPOKE BOAT HOODS FOR CRUISERS TO CRATCH COVERS FOR NARROW BOATS
We are able to produce bespoke boat canopies, cratch covers and narrowboat covers. We hold a range of colours in quality PVC hood cloth (coloured on the outside and grey on the inside) resulting in a very professional finish.
We will initially visit your boat and give you a quote on a new cover. The cover is then cut out on the boat and made to measure in our workshop before being fitted to your boat. This process can take some time so we are only able to produce new covers in our local area (ie. Nottingham/ Derby).
CASE HISTORY – NOTTINGHAM CASTLE MARINA AND OTHER MARINA'S AROUND THE NOTTINGHAM AREA
For: DAVID MAWBY BOAT SALES dmb.boatsandoutboards.co.uk/db/all/used/text/ [Boat sales only] call DC Hoult for Hoods & Covers
BEFORE & AFTERWARDS
SAWLEY BRIDGE MARINA
Changed from an acrylic hood to PVC hood cloth due to the condensation from the boat, which soaked into acrylic lining, then went mouldy. Now they can wipe the inside and stays nice & clean.
From left to right clockwise 1] new hood with old dodger 2] new hood with new dodger 3] font view of cratch 4]side view of cratch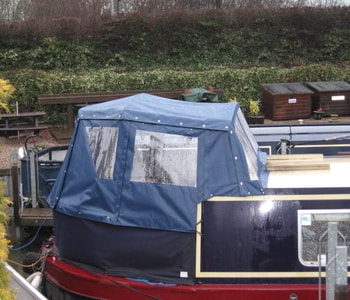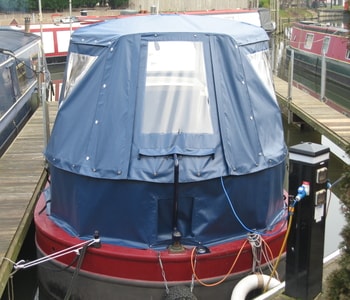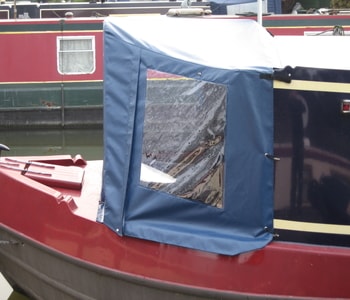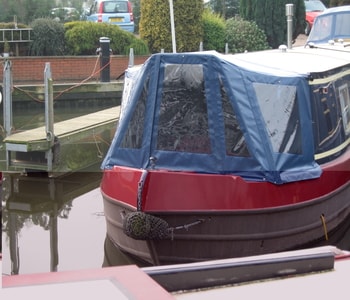 OLD COVER WITH NEW REPLACEMENT BELOW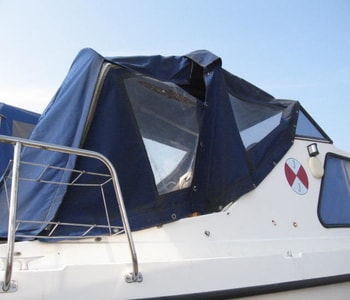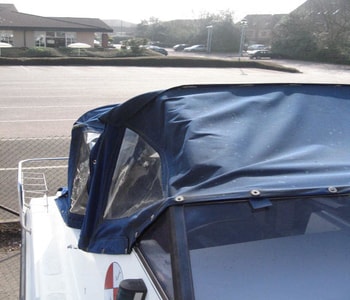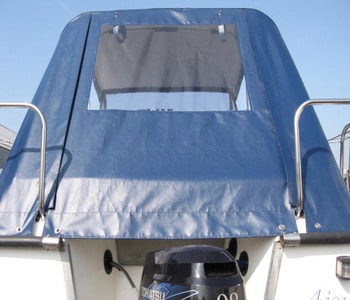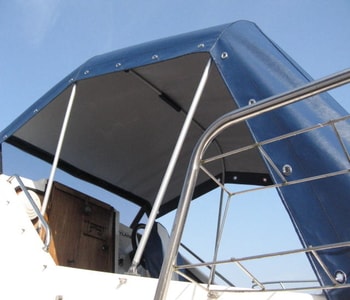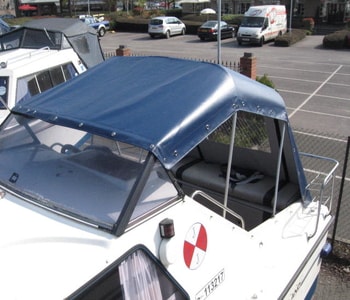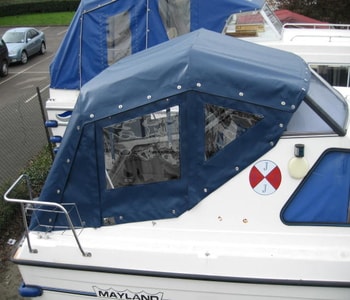 Nottingham Castle Marina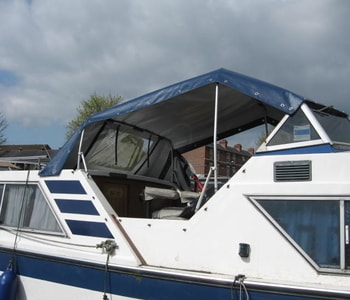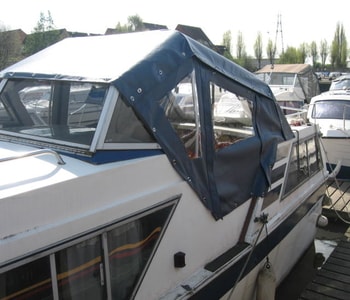 Nottingham Castle Marina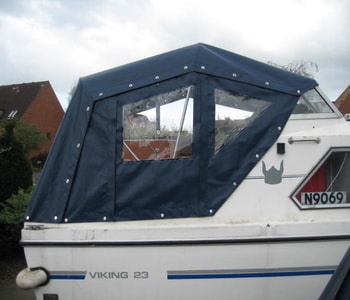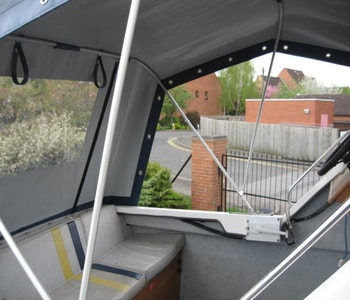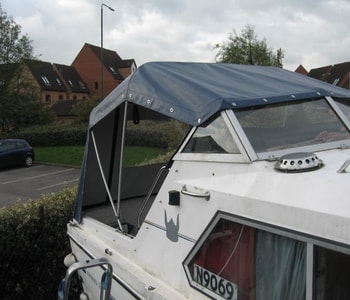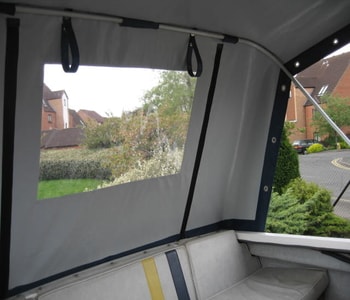 Nottingham Castle Marina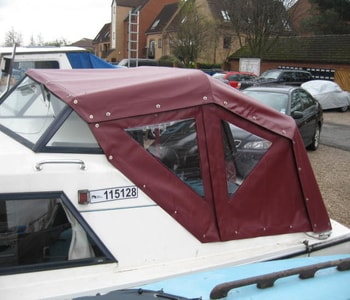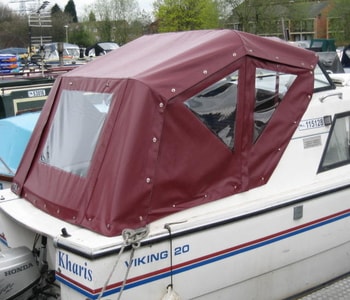 Nottingham Castle Marina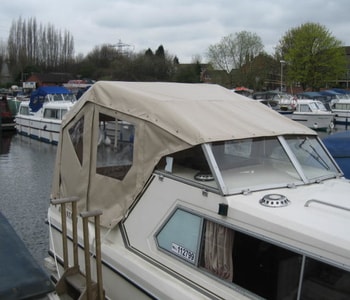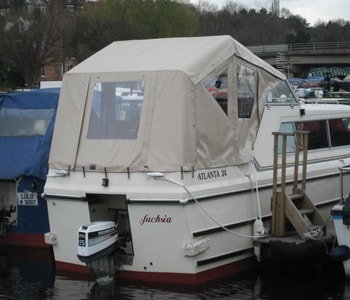 Boat Hatch Cover with Turn Buttons
(sizes 23" x 23" or 24" x 24" or 25" x 25" £17.50 plus VAT)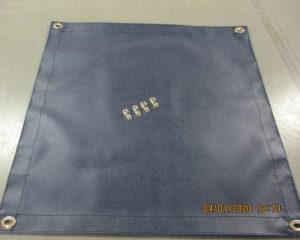 Colours Available in PVC Boat Hood Cloth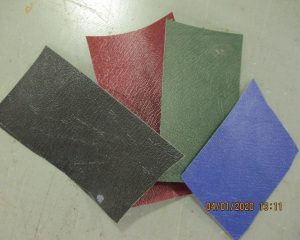 Blank Banner
How Much Will It
Cost?

Calculate Now